Calgary, Alberta Restaurants
Discover the array of restaurants at Sheraton Cavalier Calgary Hotel. Whether you're craving steakhouse fare or a hearty breakfast, we offer a variety of inspired dining options in Calgary, Alberta.
Carver's Steakhouse
Book your group's Holiday or Christmas Celebration with us! Check out our Group Menus, plus take the elevator home with special rates on accommodations.
Savour expertly-prepared, AAA steaks, world-class wines, fresh seafood and a vast array of spirits at Carver's Steakhouse, our signature restaurant. Boasting a stylish design and a dynamic atmosphere, this is a not-to-be missed dining experience in Calgary, Alberta.
MENUS: Dinner Menu
HOURS: Tuesday to Saturday: 5:30 PM - 10:00 PM; closed Sundays and Mondays
RESERVATIONS: Make a reservation via carverssteakhouse.ca, by calling 403-250-6327 or via OpenTable. Reserve Now.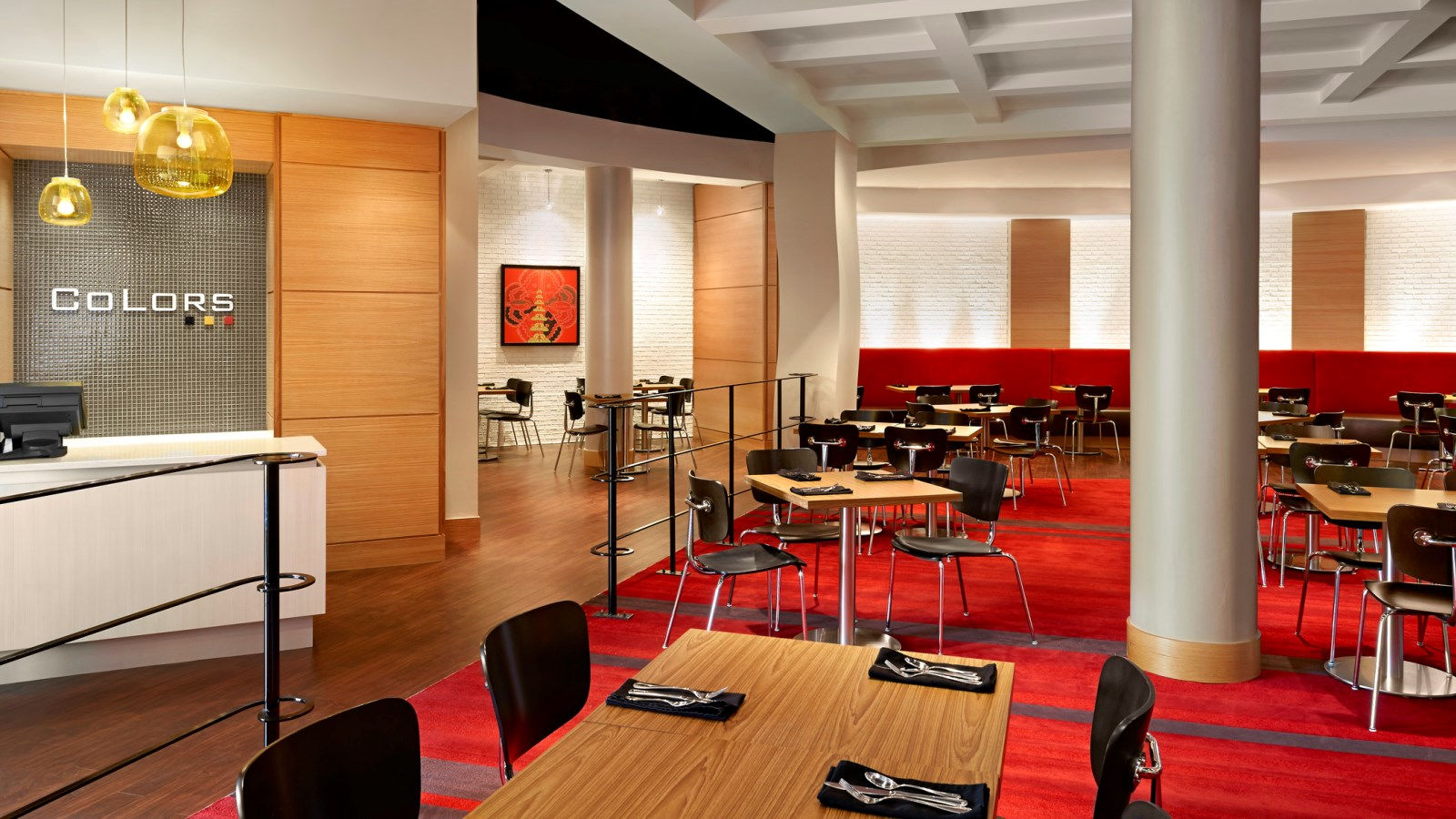 Colors Bistro
Sample fresh, flavorful cuisine morning, afternoon and evening at Colors Bistro. Offering modern fare in a relaxed environment, this beloved Calgary restaurant is renowned for its Colossal Pancake Bar on the weekends.
Breakfast Menu | Lunch and Dinner Menu
HOURS:
Monday: 6:30 AM - 2:00 PM and 5:00 PM -8:00 PM
Tuesday through Thursday: 6:30 AM - 2:00 PM
Friday and Saturday: 6:30 AM - 9:00 PM
Sunday: 6:30 AM - 2:00 PM and 5:00 PM -8:00 PM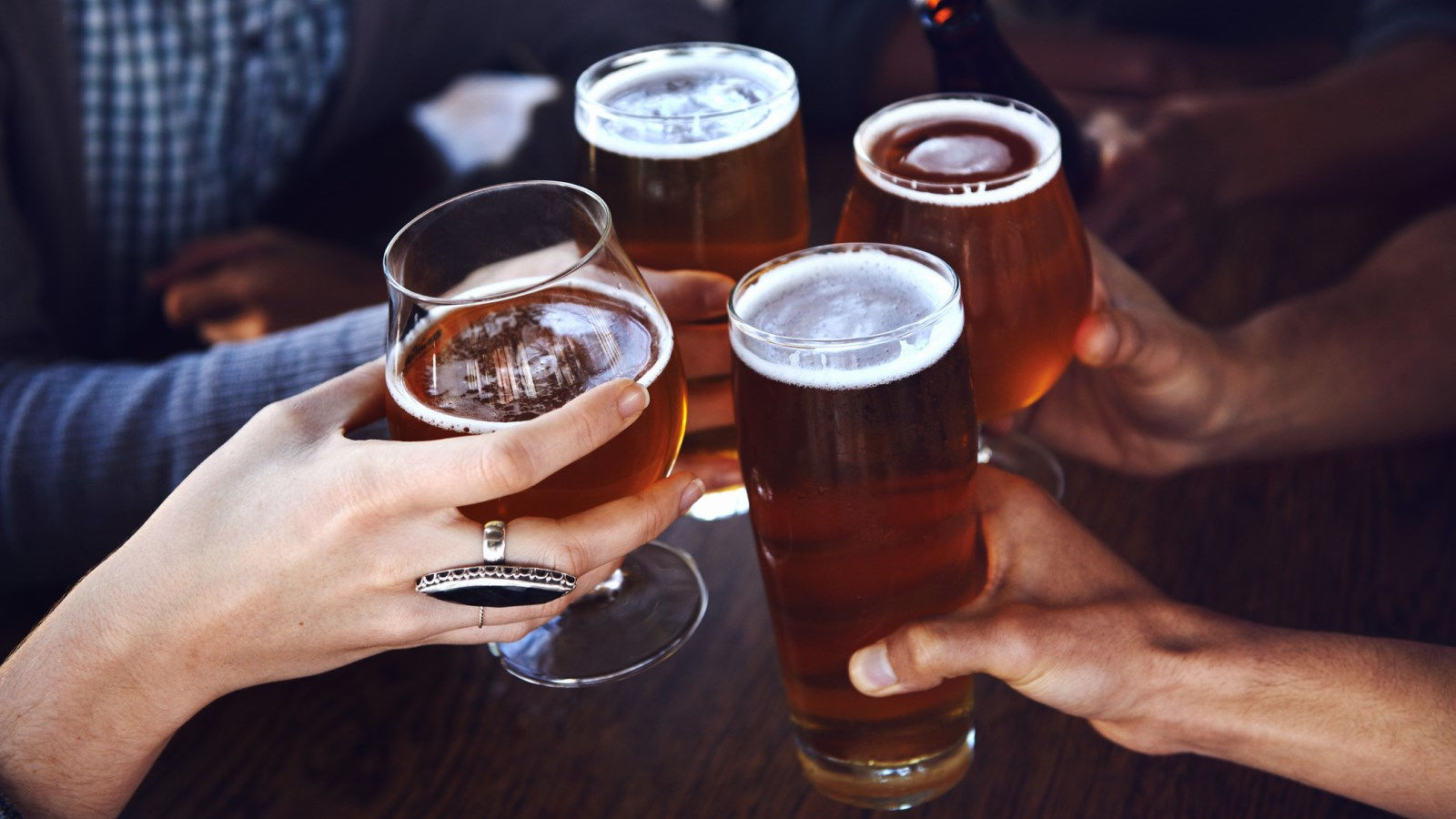 Henry's Pub
Dine on pub fare in an convivial atmosphere at Henry's Pub. Enjoy our variety of microbrews while you watch the latest Calgary sporting events on television.
Pub Menu

HOURS:
Monday through Friday: 11:00 AM - 12:30 AM
Saturday: 3:00 PM - 12:30 AM
Sunday: 3:00 PM - 10:00 PM
Lobby Lounge
Spend a quiet evening in Calgary by the fire at the Lobby Lounge. We offer diners a relaxed atmosphere, a light dinner menu and a wide selection of fine ports.
HOURS: Monday to Saturday: 3:00 PM - 9:00 PM; closed Sundays
"Express Stop" Grab & Go
Enjoy the convenience of on-the-go bites, Starbucks coffee and an array of convenience items at Express Stop Grab & Go.
HOURS:
Daily: 6:30 AM - 1:00 PM and 4:00 PM - 11:00 PM