Make a Splash at Oasis River Country Calgary Water Park
Experience the Oasis River Country Calgary Water Park during your visit to Sheraton Cavalier Calgary Hotel. All hotel guests are granted complimentary access to this 3,000 square foot indoor and outdoor waterpark, which offers plenty of opportunities for family fun in Calgary, Alberta.
Oasis Waterpark will be closed as we complete refurbishments on Friday September 30, 2017, re-opening at 5pm on October 20, 2017 with one Waterslide and all remaining facilities open at this time. Oasis Waterpark will open at 5pm daily on Monday through Friday from October 23 – November 3, 2017. Please check back for updates.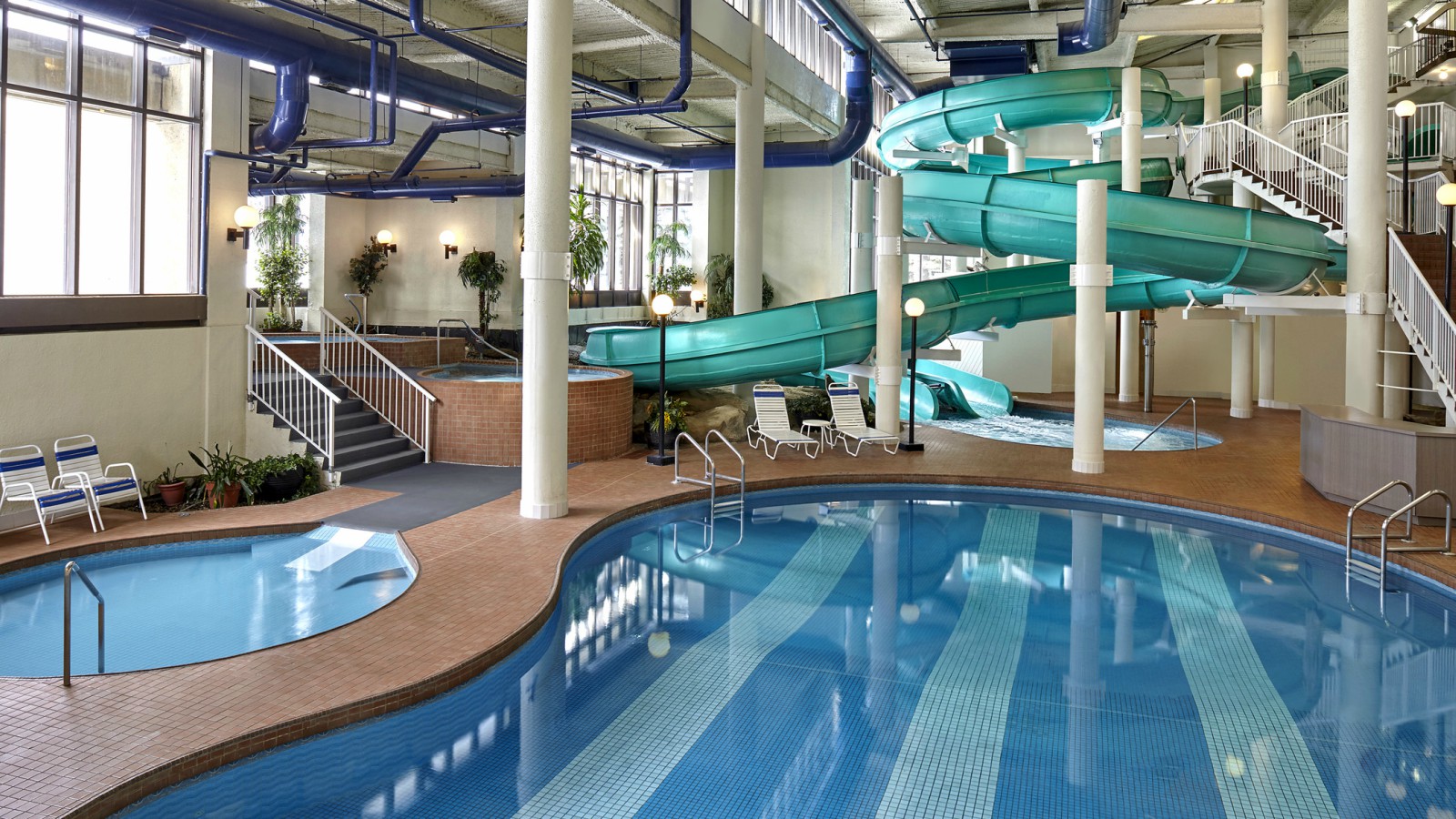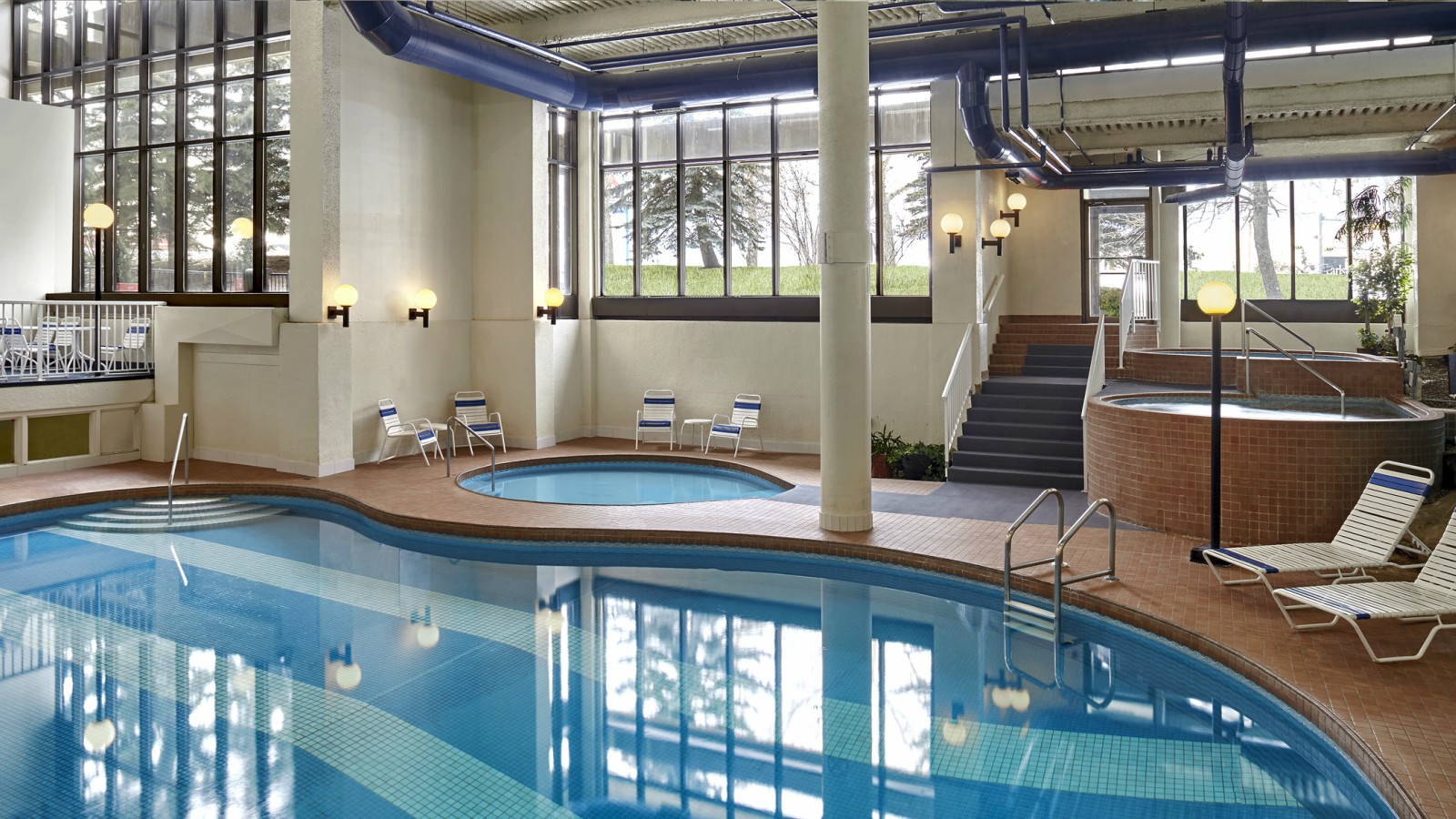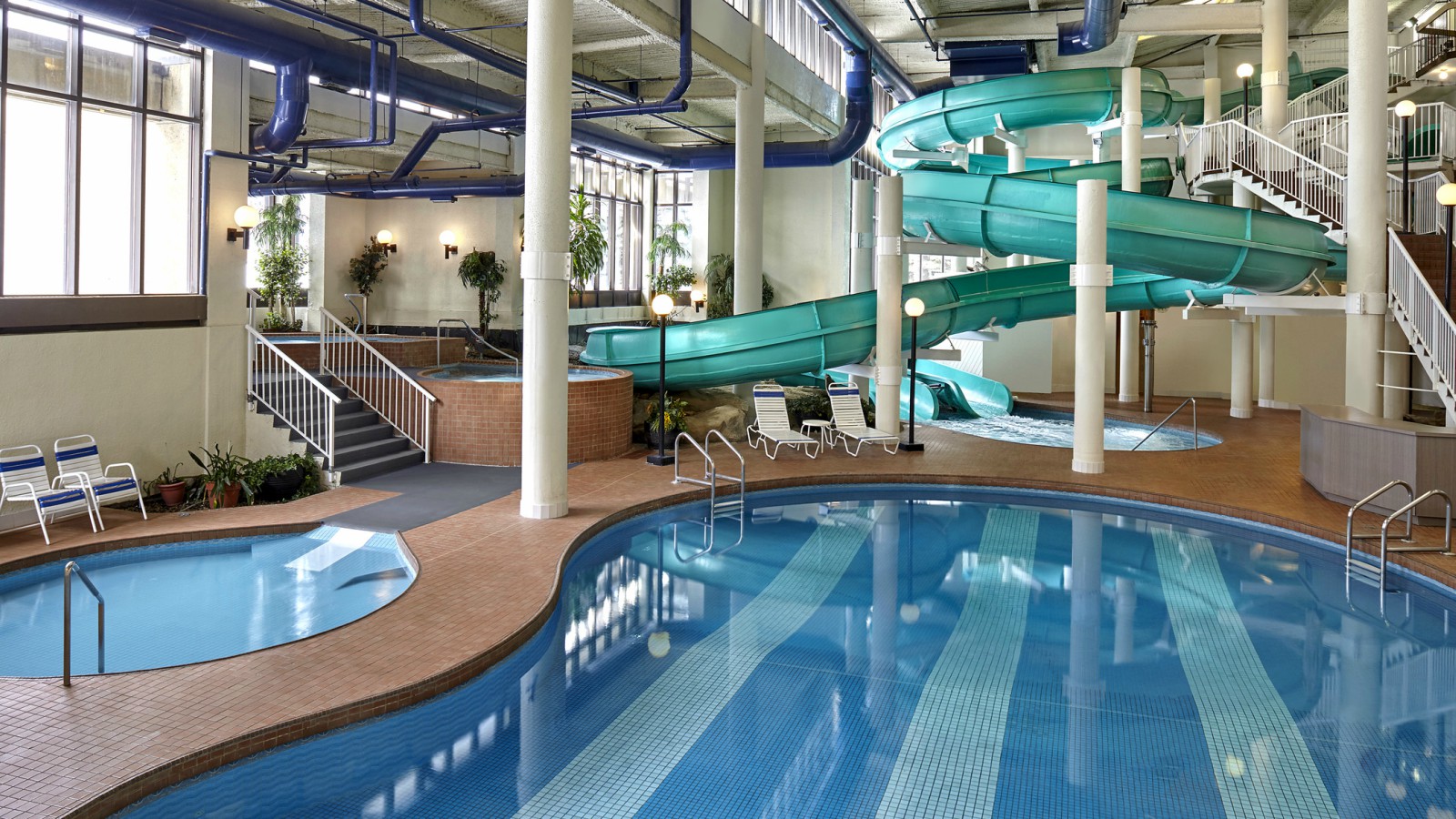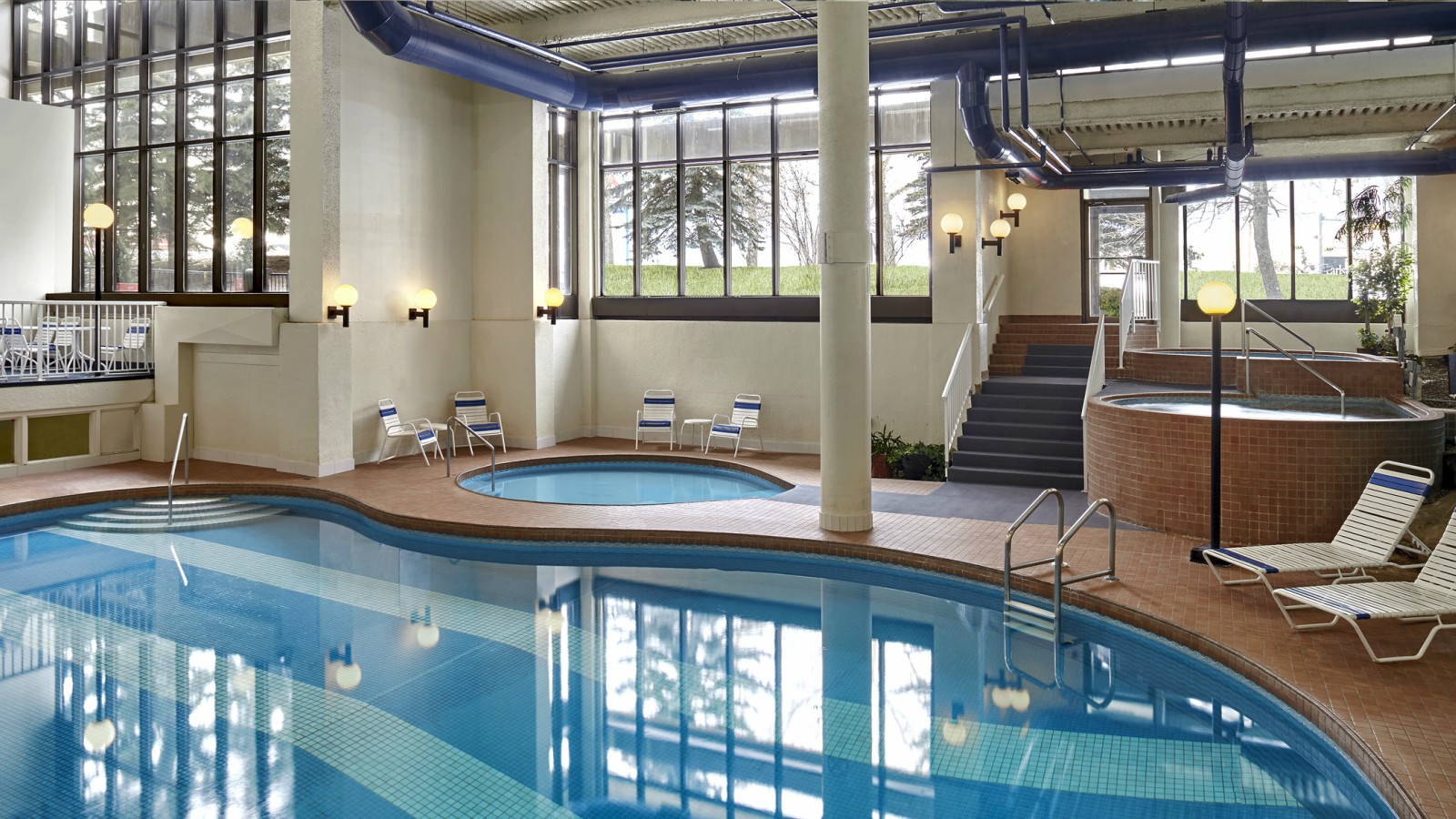 Features & Hours
Water Park Features:
Two 250 Foot Water Slides
Large Main Pool
Kiddie Pool
Relaxing Hot Tub
Whirlpools
Hours:
Seven days a week, 9:00am – 10:00pm
Oasis Water Park temporary change in hours of operation September 11 - October 11, 2017:
Monday - Friday, 5:00pm - 10:00pm*
Saturday - Sunday, 9:00am - 10:00pm
*Oasis Water Park will be closed Monday – Friday from 9:00am – 5:00pm.
Videos:
Oasis River Country Calgary Water Park