Make a Splash at Oasis River Country Calgary Water Park
Please note: The Oasis Water Park will close on Monday, April 9, 2018, and reopen on Thursday, April 26, 2018, at 5 PM.
Experience the Oasis River Country Calgary Water Park during your visit to Sheraton Cavalier Calgary Hotel. All registered hotel guests are granted complimentary access to this 3,000 square foot indoor waterpark, which offers plenty of opportunities for family fun in Calgary, Alberta.
For the enjoyment and safety of all guests, the following regulations apply:
For exclusive use of registered guests only - Only registered guests are permitted in Oasis Waterpark. Each checked-in room accommodates a maximum of five guests including adults and children. Non-registered guests or guests "over the maximum allowed per room" will not be permitted in Oasis Waterpark.
Outside Food and Beverage is not allowed in Oasis Waterpark, with the exception of bottled water in a non-glass, non-breakable container.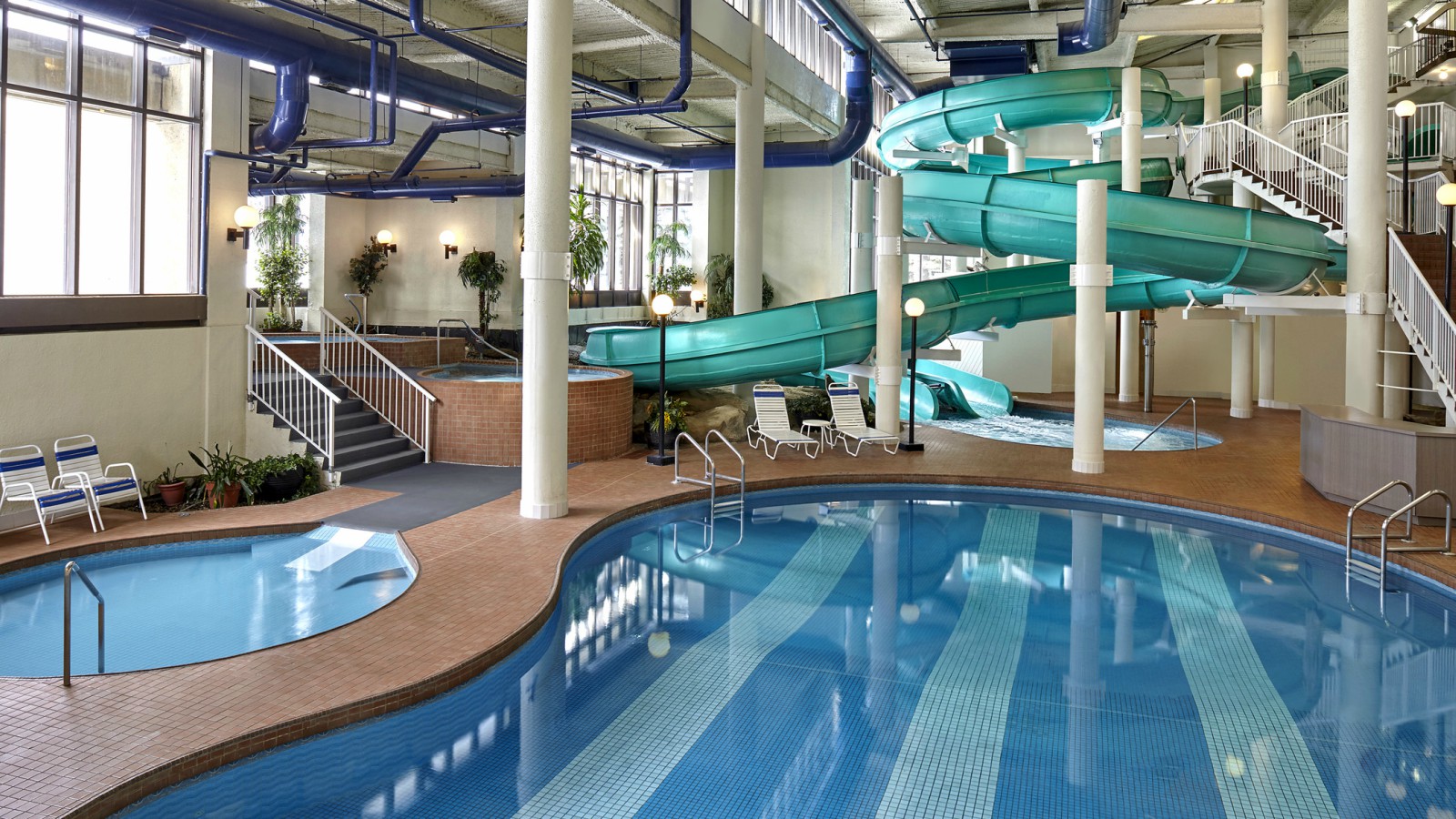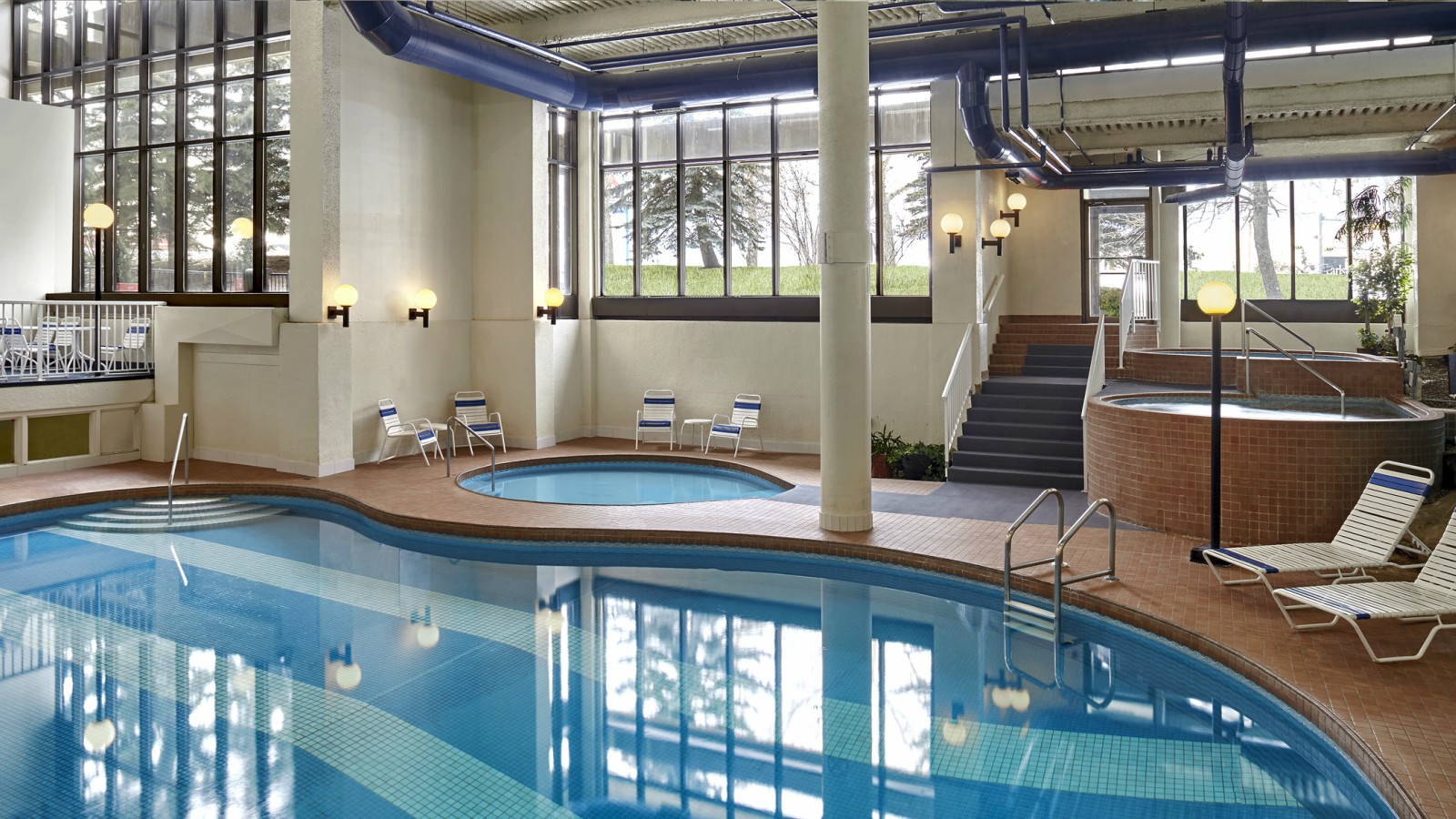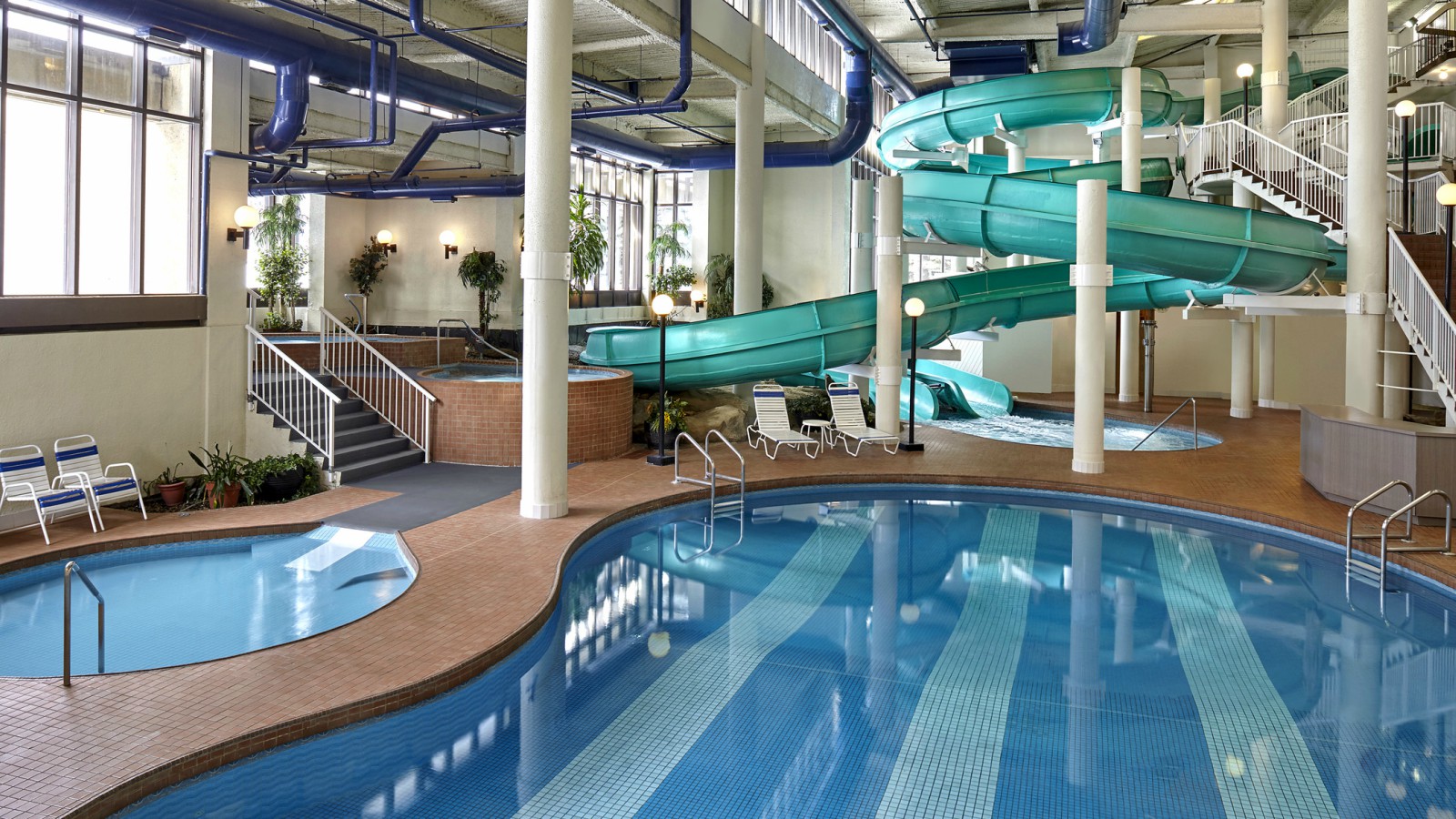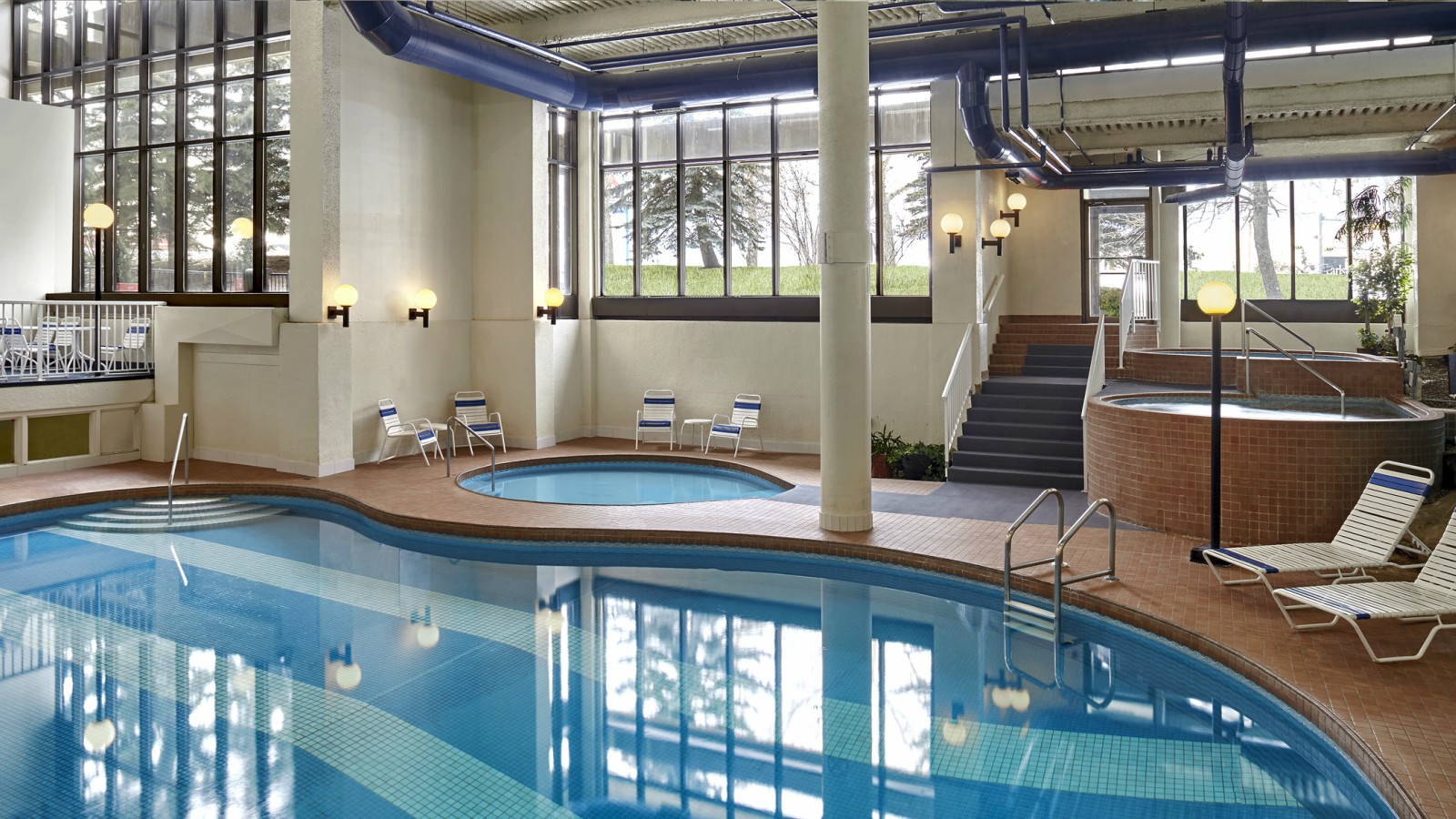 Features & Hours
Water Park Features:
Two 250 Foot Water Slides
Swimming Pool
Kiddie Pool
Two Relaxing Hot Tubs
Sauna
Splash Snack Bar and Café (Features a food menu and selection of non-alcoholic and alcoholic beverages.)
Hours:
Seven days a week, 9:00 AM – 10:00 PM
Videos:
Oasis River Country Calgary Water Park